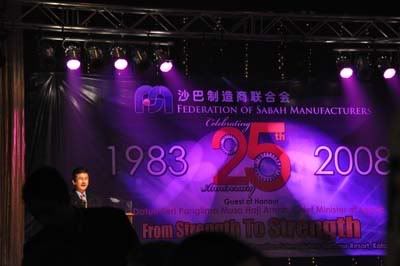 FSM or stands for Federation of Sabah Manufacturer celebrating their 25th Anniversary in Magellan, Sutera, KK on last friday, 7th November 2008. My company was not invited but I was lucky because uncle Lawrence drop me a call and ask me to join them since one of his colleague could not make it that night. I ask my mom for an opinion and then I agree with him. I have no idea where are we going until we reach there and saw the stage.
Comedy Court
..
Alvin and Indi - Comedy Court


Too bad, I am so sleepy right now and I have limited space in my mind now. Just wish you a good day ahead. Good night!