Toyota Ractis 1.3VVT-i / 1.5VVT-I (RM55,800 ~ 69,200) (Only??????!!! This is Labuan/Langkawi price??? Sound ridiculous but if it so, I am going to book this car after the launching next Chinese New Year)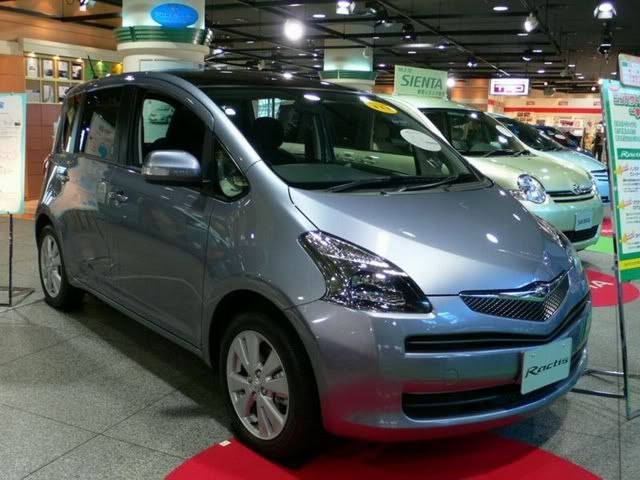 New toyota? Amazing yet with the prize below than persona? This is ridiculous to me but if it's true, I'm going to grab this car next year! 1.5 of course! I hope the company increased my salary next month.. Hopefully! Guys what do you think? I thought of buying myvi, but when I heard about this and google it, now I change my mind and wait til next year.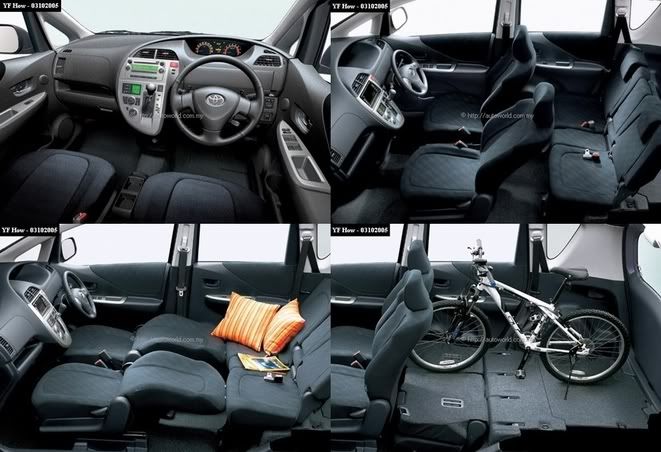 More info/review:
http://www.shutterasia.com/forum/showthread.php?t=4044
http://bbs.lelong.com.my/bbs/showthread.php?t=20988&page=1
http://iseeireadipublish.blogspot.com/2007/09/toyota-ractis-13vvt-i-15vvt-i_30.html
My friends says: Kemarin London, hari ini kereta.. hahah!!