After you read the subject what do expect from that? I also get confused with the subject which I created by myself. Hahaha.. It's about my passport, my cousins Aeron & Derrick. Cousins? Yes, cousin. I know, some of you might say, ya right cousin. The fact is, yes we are ok? :p End of conversation. Haha.. not yet, I still have to tell you what we did yesterday.
Aeron, Derrick & I


The palanduk aka Kancil car of my late dad in the workshop at the moment so I have no car to move around. So, I ask Aeron if he can take me out, thank God and him, he agree to bring me out to make my new passport. He promise to fetch me 9am the night before (sms) but reach my office nearly 10am. It's fine. I'm ok with it. As long as he fetch me up. Thank you so much Aeron Welson. He not alone, Derrick is with him. Don't expect the unexpected ok, we are not alone, Aeron, Derrick and I went to federal.
Time: 10.10am - 02.45pm
Date: 23/12/2008
Doing: Passport, Lunch, Meet Friend, Chatting, PhotoFreak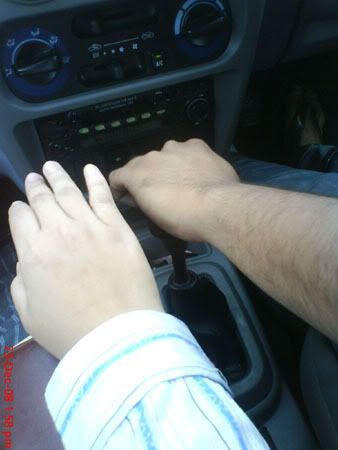 Hitamnya kau bucha!!